Welcome to our offices
Doctors Diaz and Chien of Modesto California are both board certified physicians with separate practices and specialties. If you need need HIPPA access please follow this link for Dr Chien or Dr Diaz.
About
Medical Schools:
Washington University St Louis Graduated: 1984
Provider for Allcare IPA

Read More
Medical Schools:
University Of Santo Tomas, Faculty Of....
Gervacio D. Diaz III, M.D.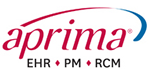 Read More
We are easy to find, look for our signage for the Modesto office